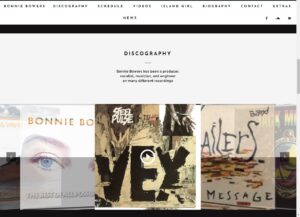 Dunedin Media web design services – Our Dunedin web design services start with our $99 3 hour private consultation. We discuss and explain all aspects of web design and implementation. If you have a physical storefront and selling products we also review tying your inventory and POS together. Knowing your options, learning what tools to use, and deciding whether you want to hire someone or do it yourself is what we discuss. Our consultation will save you more than $99 regardless of how you decide to proceed.
Having a website is only one step in creating an internet presence. We can help you with all aspects of building your brand. Social media, analytics, advertising, promotion, SEO all come into play with Dunedin Media web services.
WordPress is now used as the basis for 30% of all websites. WordPress is easy to setup and easy to customize. It allows you to add and update content easily and the helps keep your ongoing cost down. Keeping your content up to date is more important than many people realize. Search engines constantly track and crawl all websites. Updating your content so that it is up to date keeps it relevant. Imagine you see on a website that a company was running a special but it expired 3 months ago. Kind of like having a flyer you give to customer that is out of date. It is worthless.
While we specialize in WordPress website development, we can also use other frameworks or even build a custom website from scratch. Building from scratch can increase your cost getting started as well as maintaining your website.